By hiring our hardwood flooring services, you can transform the style of your entire house or a particular room easily. We repair, purchase, design and install quality flooring at unbeatable prices.
We aim to eliminate the task of dividing your project between different architecture and construction company. We are a company that offers design and build services for you from initial sketches to the final construction.
Why Choose Us


WE ARE PASSIONATE
We have a proven record of accomplishment and are a reputable company in the United States. We ensure that all projects are done with utmost professionalism using quality materials while offering clients the support and accessibility.



HONEST AND DEPENDABLE
For us, honesty is the only policy and we strive to complete all projects with integrity, not just with our clients, but also our suppliers and contractors. With thousands of successful projects under our belt, we are one of the most trusted construction companies in US


WE ARE ALWAYS IMPROVING
We commit ourselves to complete all projects within the timeline set with our clients. We use the best of technology and tools to ensure that all jobs are done quickly but also giving attention to details and ensuring everything is done correctly.
Who We Are?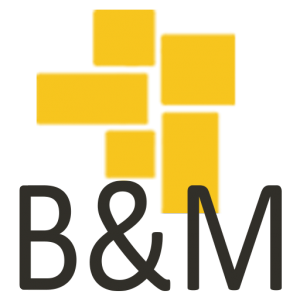 History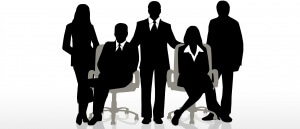 Established in 2000.
The humble beginnings of B&M date back to the 1980's in Poland. The founders were both working in large factories dedicated to wood furniture production and shipping to Germany, Italy, & France. Taking this expertise in the European wood furniture industry to the states, we started off working for a local competitor and branched out to create our own B&M Hardwood Floors Inc. in 2000. We've been serving Pinellas and surrounding areas ever since.
We strive to maintain the highest standards while exceeding client's expectations at all levels.
my brand new hardwood floors had a terrible finish that showed every single footprint, shoe print, even sock prints! they always looked dirty and smeary (is that a word?!) - I had to clean them 4 times a day to wipe away ALL the marks. then I called Bogie who came to my rescue! for a VERY reasonable price he buffed and finished the floors with a beautiful shine and now the wood looks even richer, the color is more beautiful and NO MORE prints or smears....now I don't even clean them because they look permanently clean! this company saved my sanity, THANK YOU BOGIE+++ 😀
Elisabeth Desilva
Bogie, with B & M Hardwood Floors, was very responsive and showed up on time to give the estimate. He is a friendly, good guy. He was ready to go when he said, but I wasn't ready. I called him later and told him I was ready. He said that he could do it the next day. He is very responsive. The floors are beautiful. There was one room, 11×20, that needed complete sanding and refinishing. The rest of house just needed screening, sealing, and waxing. It looks beautiful, like the floors are brand new.
Bob from St. Pete FL
I would like to thank bogey for being on time for the initial estimate. I had a few local floor companies come to my home for an estimate and 2 out of 3 were late. BM floors was on time. Bogey walked me through the steps of sanding and was patient with me with all of my questions. I had no idea that urine stains will not sand out until bogey had informed me. the other sand company said dont worry they come out. I felt that bogey was reasonably priced and he was honest about my job. All in all, i was not able to be home during the sanding so i felt very comfortable with BM floors to give him my alarm code and my home key. I would and have already reccomended his company to my family and a few friends. Bogey told me that my job will be completed in time for my party and it was. No complaints. My great room is 20*23 and it came out better than my expectations. I almost forgot that there was urine stains on my floor. Bogey and his crew were very nice, and respectable when i met them to pay my bill. i would recommend BM flooring to anybody who needs a neat, nice, and prompt floor refinished. Thank You BOGEY and BM Floor crew for the excellent job you did for me
Michael S.
Our promise as a contractor is to build community value into every project while delivering professional expertise, exceptional customers service and quality construction.
Clients / Partners / Certificates